In 2009, I started my professional career in a middle-size digital agency in Paris. After three years, I took a double leap of faith, by both emigrating 10,000km from home and launching the first of my business with a partner from my business school.
A few years later, I have co-founded and launched four separate businesses:
One dead
One dying
One rocking it!
One too young to know
Quick summary below.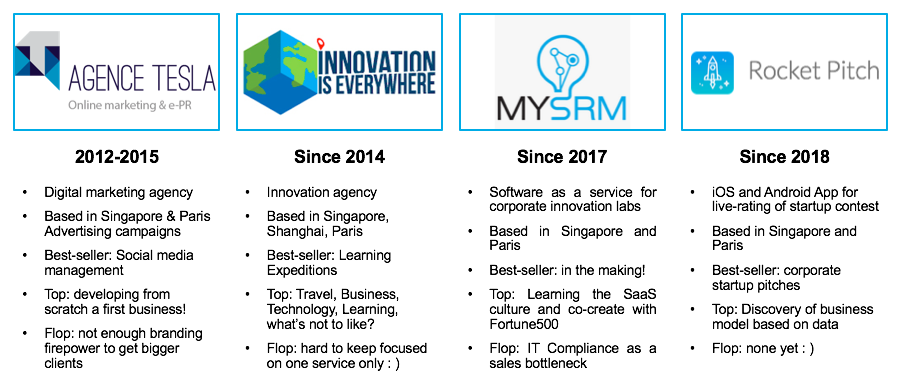 I'm sharing my journey as an entrepreneur in APAC regularly. The discussion often turns around how to know what to start, how to start when you're alone, how to go from successful experiment to scalable business, how to fight founders' isolation symptom. Contact me if you want me to talk about it!